Why Should You Choose
Blackstone Property Inspections?
So You Don't Get Stuck With A Bunch Of Unpleasant
Surprises Once You Move Into The Home!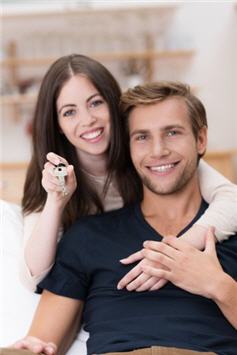 We provide you with the 'information' you need to make an informed decision about the property being inspected in a Clear, Concise, and Professional manner. We deliver a detailed, electronic report to all customers following the inspection. Schedule your Phoenix Home Inspection Today.

We Offer Inspections Monday – Saturday
Weekends Fill Up Quickly.  Book Now!



Inspecting Foundations To Roof
Learn About Any Issues or Problems Firsthand



Full Color Report With Photos and Video
Sent To You By E-Mail and text msg 

Let us start off by making you a BIG Promise. If we inspect your home and you are not 100% satisfied with our inspection – you pay absolutely nothing for the inspection.
After years in the Home Inspection Business, we have seen many fly-by-night home inspectors come and go. We feel sorry for the home buyers that are victimized by these unscrupulous operators.
We are so confident in our inspections that we are willing to put our money where our mouth is. Blackstone Property Inspections is a leader of home inspection services in the Arizona area. 
We understand this is an important step in your life. This guarantee is just one more way to demonstrate our desire and commitment to meet and exceed your expectations. Also we want to ensure you have an enjoyable real estate experience.
So at Blackstone Property Inspections, we offer a simple No Hassle Words Guarantee. Attend your home inspection and if for any reason you're not satisfied with the "Quality" of the home inspection service, tell the inspector before receiving your report and we will either make it right, or you don't pay the home inspection fee! Schedule your Phoenix Home Inspection Today. 
How Can We Guarantee Our Inspections?
That's easy – We are more thorough.  We take our time. We are not trying to rush through your inspection to get to the next one.  That often means we find defects the other guys don't.  And that can mean the seller, not you, will pay for the repairs.  "We feel so strongly that you'll be satisfied with our inspection service and our inspection report."  No one works harder for their clients!
The More Thorough We Are, The More Defects We Find, and
The More Money You Save!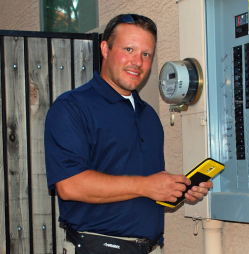 Our Licensed And Certified Home Inspectors will spend 3 to 4 hours thoroughly evaluating all aspects of the property you are purchasing, from the roof to the foundation and all areas in between.  We provide the most advanced home inspection on the market.
We want you to go through the house and grounds with us so that we may inform you of any deficiencies or concerns, discuss "how things work", and also share with you what needs to be maintained and why.  You'll get a real education about your new home.  Don't worry, we are a 'jargon-free' company and we will explain everything in terms you can understand. Schedule your Phoenix Home Inspection Today!
Want A More Comprehensive Inspection?
Then select Blackstone Property Inspections because we include the most important aspects of a thorough home inspection.
For the home buyer, having a good understanding of the condition of a property is crucial to making informed decisions during a real estate transaction.  An infrared inspection may help prevent problems in the future by identifying issues that, if left unchecked, could develop into expensive problems.
Call (480) 250-1136 Today or
Click To Schedule Online 24/7 Right From Our Website
Click Here to view our SAMPLE HOME INSPECTION REPORT
Click Here to learn "7 Ways To Avoid The Blind Inspector
Click Here For OUR SERVICE AREA

We schedule inspections Monday through Saturday. 
Give us a call at (480) 250-1136 or you can schedule you inspection online below

24/7 Online Scheduler – Book Your Home Inspection Here –
THIS IS NOT A QUOTE CALCULATOR
By using this online scheduler, you are truly scheduling an appointment with the information you are entering.  When you select "Schedule This Inspection" at the end of the process, you will be confirming your inspection.  If you need to schedule an inspection for the same day or next morning, please call our office at (480) 250-1136 and speak with one of our Customer Care Coordinators.

Services And Service Area
Blackstone Property Inspections has been providing Buyer's Inspections, Seller's Inspections aka Pre-Sale Inspection, and Builder's 1 Year Warranty Inspections to home buyers and home sellers in the following areas: Glendale, Peoria, Sun City, Phoenix, Scottsdale, Surprise, Mesa, Anthem, New River, Goodyear, Litchfield Park, Tolleson, Tempe, Cave Creek, Buckeye, Whittmann, Wickenburg, Gilbert and the Arizona area. Your Premier Arizona Home Inspection Company.
Your Premier Phoenix Home Inspection Blackstone Property Inspections is a leader of home inspection services in the Arizona area. So You Don't Get STUCK With A MONEY PIT
Let this experienced Arizona home inspector company help keep you from buying The Money Pit. We'll alert you to any and all health or safety issues and maintenance needs of the home you're looking to buy.
Blackstone Property Inspections will be your home buying or selling advocate! We are committed to providing you with outstanding service. We're highly experienced and extremely thorough. If you're looking to buy or sell in the Arizona area, we can help!
Owned and operated by inspector Paul Hegreness, Blackstone Property Inspections prides himself in being committed to following high standards and providing professional service to all of our customers.
Call (480) 250–1136 Today or Click To Schedule Online 24/7 Right From Our Website
Safety, Security and Peace Of Mind ~ Blackstone Property Inspections!