Certified Move In Ready Homes
With Phoenix AZ Home Inspection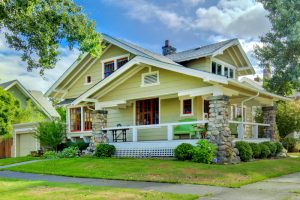 Move In Ready Homes have been thoroughly inspected and undergone a 200+ Point Thorough Examination Of The Home Including: Structural, Mechanical, Roof, Electrical, Plumbing, Major Appliances, Heat and A/C.  Certified Move In Ready does not mean that the home is perfect or that all repairs have been made. It simply means the home has already undergone a vigorous inspection and there are no big surprises to be found. A written report has been finalized and includes documentation of any areas of concerns.
The written report is posted here and ready for you to view. Clear and concise with digital photos with any concerns noted.
If any areas of concern have been corrected, a follow up photo may also be in the report to reflect appropriate improvements or the owner may have repair receipts from local tradesmen. Areas of concern that haven't been corrected may also contain repair estimates provided by the seller. Please contact the listing agent for further information on any of the properties.
If You're A Seller, Click Here, To Download More Information
If You're An Agent, Click Here, To Download More Information
The Sellers Are Paying For The Home Inspection. How Do I Know That I'm Viewing A Fair Home Inspection Report?"
Buyer's Choice Home Inspections applies the same standards of inspections for sellers as we do for buyers.  Regardless of who hires us, the outcome will be the same.  We will not sugar-coat our findings for sellers any more than we will exaggerate our findings for buyers.  FAIR AND UNBIASED INSPECTIONS ARE ALWAYS OUR POLICY!
Click Below To View The Certified Move In Ready Homes
Active Homes
Sold Homes
Kirby Beaver, Kirby & Co Real Estate
---
Your Premier Phoenix Home Inspection Blackstone Property Inspections is a leader of home inspection services in the Arizona area. So You Don't Get STUCK With A MONEY PIT
Let this experienced Arizona home inspector company help keep you from buying The Money Pit. We'll alert you to any and all health or safety issues and maintenance needs of the home you're looking to buy.
Blackstone Property Inspections will be your home buying or selling advocate! We are committed to providing you with outstanding service. We're highly experienced and extremely thorough. If you're looking to buy or sell in the Arizona area, we can help!
Owned and operated by inspector Paul Hegreness, Blackstone Property Inspections prides himself in being committed to following high standards and providing professional service to all of our customers.
Call (480) 250–1136 Today or Click To Schedule Online 24/7 Right From Our Website
Safety, Security and Peace Of Mind ~ Blackstone Property Inspections!